Our Current reality…
Citylight Mosaic Church exists to multiply diverse disciples and churches, unified by the gospel of Jesus. As we enter into our core team season as a brand new church plant, we don't want to neglect our current reality. COVID-19 is part of our everyday life, and it's a threat to the most vulnerable. We rejoice in the truth God remains sovereign and in control of all things and gives wisdom as we seek to gather and scatter healthily.
On September 13, 2020, we will be beginning gathering as a spiritual family, and we want to provide clear communication as to how we can provide the most "low risk" environment for our church family. We want to strongly consider state and local mandates to maintain any risk factor to a minimum as we meet in large groups.
Here's what we know so far: social distancing, masks, and other preventive measures play a big part in staying healthy and at low risk of contracting COVID-19. Here, we have posted the most recent document per CDC detailing how to protect yourself.
In light of these recommendations, city and county ordinances, we would suggest using masks indoors while a proper social distance of 6 feet or more can't be accommodated. The city mask mandate will expire on October, 20th 2020.
During Core Team Gatherings.
Family, we can't wait to worship with you. Our core team season will be a once in a lifetime experience. We believe that this is a time to inject DNA, develop culture, learn from the Bible as it shapes our values, mission, and vision of the church. Our breakfast time will be memorable, getting to know one another will be exciting, and loving one another will be far from a hard thing to do. Let's love one another by protecting and caring for one another.
Here are some basic housekeeping or reminders as we approach core team Sundays in the middle of a pandemic:
If you are considered a high-risk individual, please stay home. We are attempting to find ways to accommodate a live stream or another way that you can participate and worship with us. 
If you are sick, have come into close contact with anyone that has tested positive with COVID-19, please stay home. Follow your doctor's recommendation to return to everyday activities. 
Help yourself with a healthy dose of hand sanitizer located at the entrance of the church building. 
Wear a mask as you enter, maintain six feet of physical distance from those who are not members of your immediate household while entering the gathering, waiting in line for the kids' check-in, and while waiting for breakfast. We will have masks should you need one. 
For our breakfast together, we will have tables that are six feet apart from each other. Breakfast will be served to you to avoid any physical contact with the food.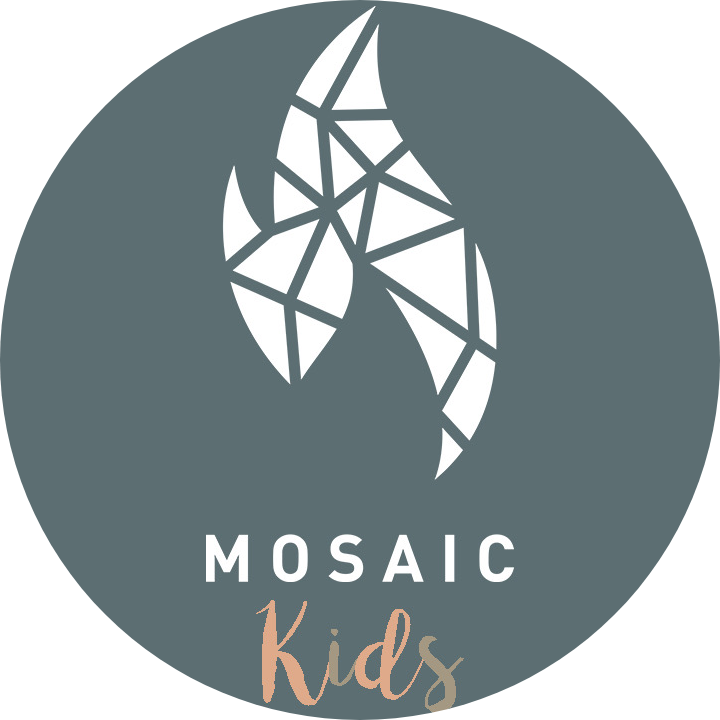 Mosaic Kids & COVID-19
Mosaic Kids' mission is to help families meet Jesus, imitate Jesus, and share Jesus through the Gospel, relationships, and service. We seek to partner with parents in nurturing the spiritual development of each child and encourage them to actively participate in worship, Bible study, fellowship, and ministry opportunities individually and with their children. 
In light of COVID-19, our team seeks to provide a safe environment for our kiddos to be at a low-risk place where they can worship Jesus, fellowship with one another, and have opportunities to learn about God, Jesus, and the Bible. 
How do we respond? We believe that historically the Church has thrived in difficult seasons of life. The church is a people with a purpose and in light of our current reality, we can respond in prayer. We believe that we have a God that is present, alive, and hears our prayers. Do you have a prayer request? We would love to pray with you and for you!